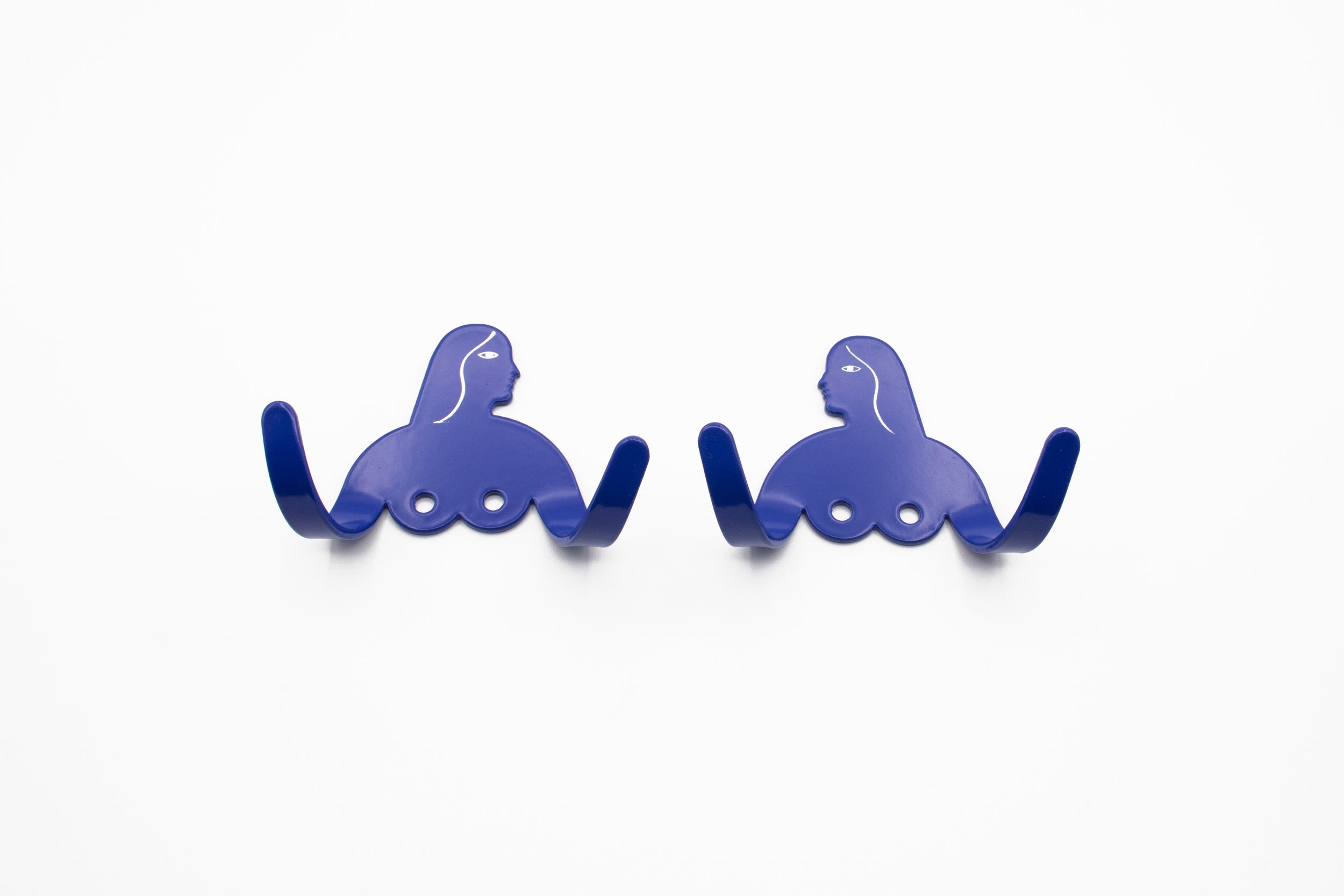 Female Support System - Twins - Yves Klein Blue
$44.00
UK Edition #1 - 100 pieces only 
This new, UK-made edition has some tweaks from past editions; colours and finish have been revised, so these will not perfectly match pieces you may have purchased in the past. They're their own thing :)
Take a load off - here's a lady to hold things for you. Laser cut from steel, with a durable powder coat finish. 
3" tall. Matching powder coated screws included. Due to the hand-printed production process, there will be slight variations from piece to piece. Made in the UK. The left twin is the one pictured on the left, and the right twin is the one on the right.
Recommended for jewellery, towels, and lightweight coats and jackets. Not suitable for heavy loads, bags full of rocks, the entire family's winter coats, etc!
Installation tips
- Always mount to a wall stud for safety.
- To preserve colour finish on screws, drill a pilot hole first and screw in carefully to avoid chipping or stripping the paint.
- If the screws do get stripped, you can touch them up with a matching nail polish!
See our shipping page for more information on postage and delivery timeframes.