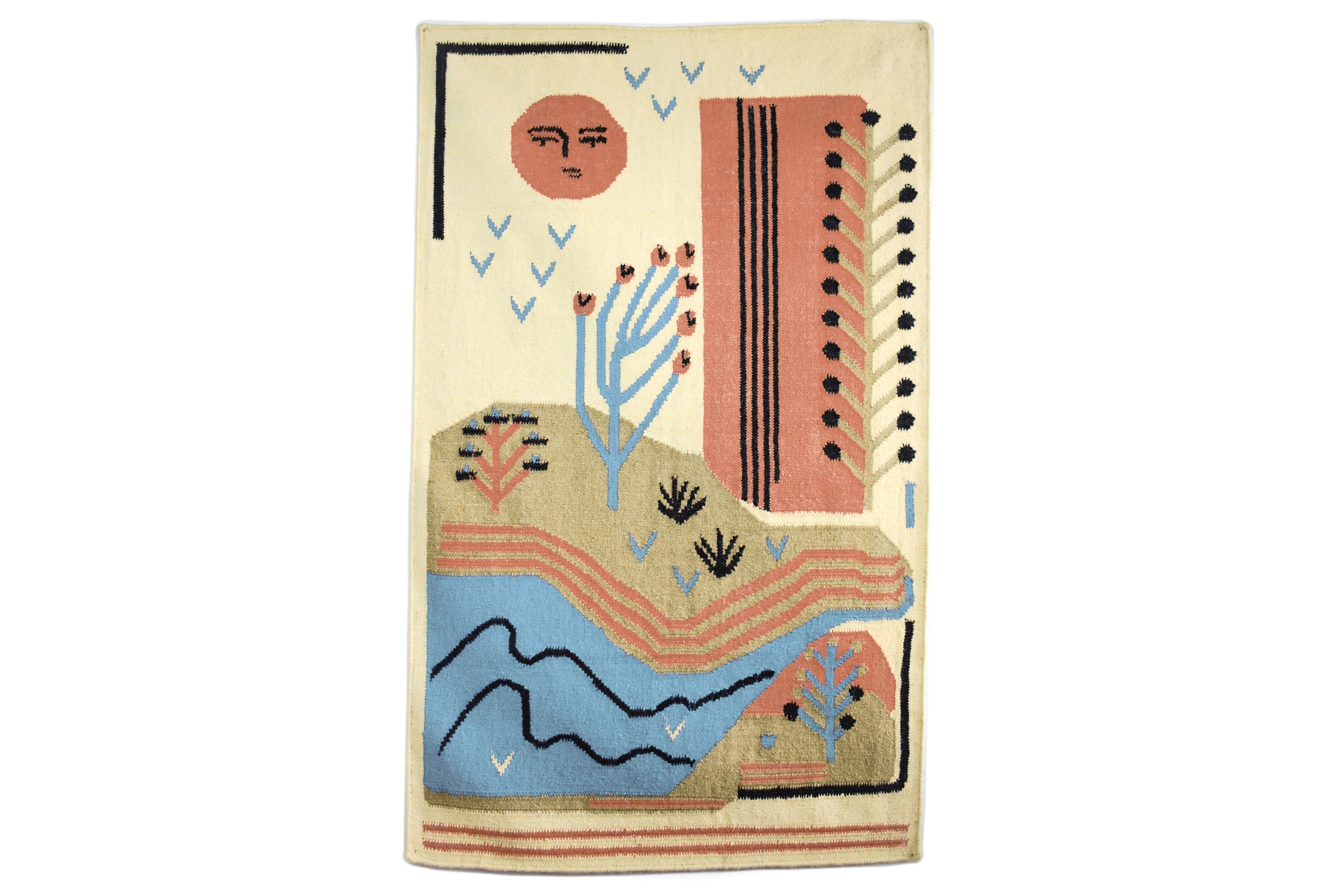 Sun Landscape Rug : 2nd Edition
$272.00
PLEASE NOTE: Colours shown are not always a perfect match for the actual shades of the rugs. Please allow for some variation in tone from the images shown - this edition was made with a different dye batch than the first edition.

A watchful eye over the world.
Hand woven wool rug. Super limited edition; this will not be restocked. Can also be used as a wall hanging.
These rugs are handmade by skilled artisans in India. Due to their handmade nature, and the unique approaches of each weaver, there is some variation from piece to piece. The overall design will be the same, but little differences in facial expressions and exact weaving pattern should be expected. Dimensions also vary slightly. No two are exactly the same :)
3 x 5 ft 
100% wool
Spot clean 
Pieces marked 'Ready to ship', are in stock and available for quick dispatch. Please allow five business days for us to prepare and post your order.
See our shipping page for more information on postage and delivery timeframes.